Starters
Tavern Starter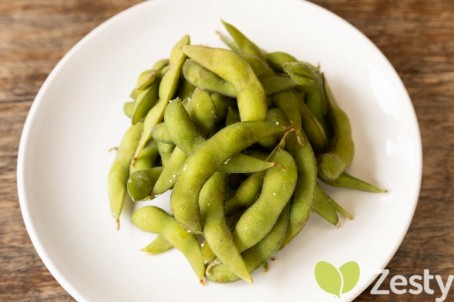 Edamame
Blanched organic soy beans, lightly tossed with sea salt.

Add Spicy Garlic for $2.00

Shishito Peppers
Deep fried Japanese peppers drizzled with soy sauce and topped with bonito flakes.

3 Shrooms
Shitake, enoki and white mushrooms sauteed in garlic and miso-soy sauce.

Agedashi Tofu
Crispy tofu served in dashi broth, topped with daikon, ginger and scallions.
Gyoza
Chicken or vegetable pot stickers served with chili-ponzu sauce.

Nasu Miso
Sautéed Japanese eggplant tossed in sweet white miso glaze.

Brussel Sprouts
Sauteed brussel sprouts in citrus-soy miso sauce

Satsuma Fries
Japanese sweet potato fries served with yuzu aioli.

Calamari
Fried seasoned panko breaded calamari served with ponzu.

Spicy Tuna Rice Cakes
4 deep fried rice cakes topped with spicy tuna, spicy aioli, scallions, avocado and eel sauce.

Tempura
Seasonal vegetable tempura.

Add Shrimp Tempura for $4.00

Grilled Kama
Delicately grilled salmon collar, ideal for two

Choose Yellowtail instead for $2.00

Dynamite Mussels
Baked mussels topped with masago, spicy mayo, scallions & eel sauce